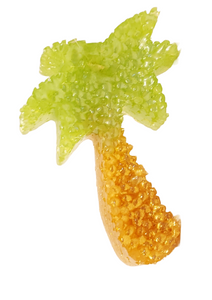 Palm Tree car freshie smells like tropical blend of casaba melon, lychee juice, and sugared pineapple is layered with plumeria blossom and wild hibiscus.

Car freshies are car fresheners, not only do they make your car smell fabulous they add a little extra color to your car! 
These can last up anywhere from 14-30 days depending on the scent, some scents aren't as strong compared to others, they may wear off faster! 
Scent: Sugared Papaya & Hibiscus 
__________________🐢_______________________
**Warning!** Do not lay on any surface, oils may stai. ALWAYS HANG! Keep away from children & animals. Do not leave in direct sunlight from extended periods of time. Freshies may melt in extreme heat! External use only 
**NOT RESPONSIBLE FOR DAMAGED DUE TO MISUES!**